Wu Han got robbed of the MVP award.

Jolly good match, that. It wasn't clear to me how the USA team scored a point, let alone win the first two sets. What a comeback. The Tie-Break was smashing. China was squashing. And as if I need any more reason for Wu Han love, I have a real soft spot for players who can serve a bunch without choking at the end of a tough game. She served from 3-3 to 9-3 in the tiebreak. I wish she would have gone bunless, though. She looks more dangerous and crazy: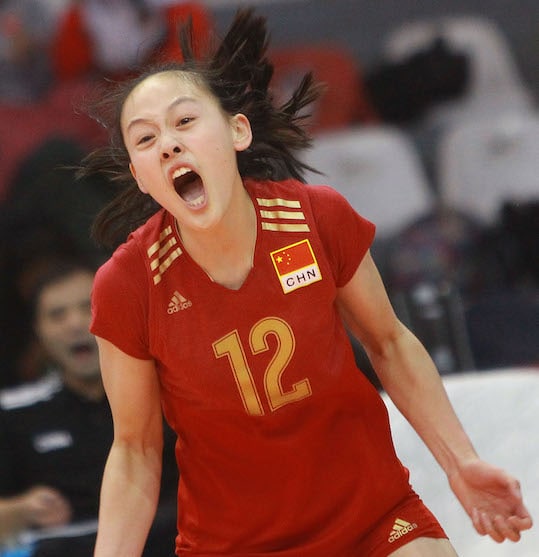 I love that photo. I wish she would come play in Japan.